outreach report
STOP THE GENOCIDE: NEHEMIAH PROJECT UPDATE.
RENEWED HOPE FOR RESIDENTS OF UNGWAN BIDO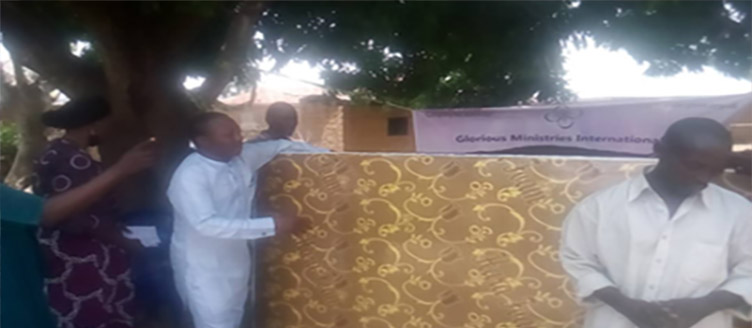 Dear Partners, friends and associates
We are delighted to inform you that on the 27th March 2021, our team travelled to Ugwan Bido, in Jema'a LGC, Kaduna State Nigeria to visit victims of Jihadi herdsmen who were attacked in December 2020. In that village, at least 8 people were killed and a few people badly hurt with deadly gun shots and machete wounds..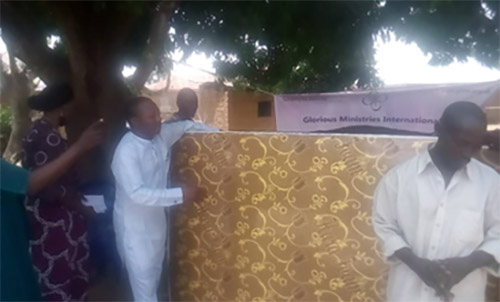 Through your donations, we were able to support these victims with food items, utensils, mattresses, clothes, livestock to ameliorate their losses and suffering as many of them did not only lose loved ones, but their houses, belongings and businesses were destroyed. Our team left some cash to assist with the medical treatment of one victim who is still receiving treatment at Jos University Teaching Hospital. The people in the community were filled with rapturous joy when they received the gifts. All this was due to your kind gesture and support.
Through community effort some of them have started to to rebuild their homes, but with more support they are hoping to complete the buildings before the rainy season. Those who are unable to rebuild their homes are currently squatting with friends and living in extreme poverty, trauma and fear.
DARK EASTER SUNDAY IN CHIKUN LGC
Last week, we intimated you about the dastardly killings in Chickun LGC which resulted in the mass burial of 8 people on Easter Sunday. The situation of about 3000 displaced persons is that this local government alone is precarious, traumatising and despondent. They are unable to return to their communities as their killers are lurking to hack them down should they make any attempt.
UPDATE FROM PASTOR MARTINS
About four weeks ago, I sought your prayers concerning nine people that were kidnapped in our area (my mission station and the entire Katarma area of Chikun Local Government, Kaduna State).
Please, permit me to give you an update about them now
Among the nine kidnapped, four were killed by the kidnappers. (Their corpses have not been found). The other five have been released. They're back now (Praise be to God!).
Meanwhile, the area has been under a series of attacks this week.
Yesterday, three mopols were killed, three were injured, and some residents were kidnapped in an attack.
In another attack today, one person was killed, and some were kidnapped.
So far, we can't say how many have been kidnapped within the week.
I appreciate your prayers. We still need your prayers. The situation in our area has become terrible
Thank you very much.
*Martins Marc*
GORY NIGHT AT WAWAN RAFI VILLAGE ZANGO KATAF LGC
Sadly, last week, we received another report last night (1/05/2021) was another gory night for Wawan Rafi Community and environs. Our enemies invaded Wawan Rafi. After the usual pattern of attack, 4 people were confirmed killed and 6 Houses burnt down. The family house of one late Ven Musa Iliya was affected, but thankfully their aged mother miraculously escaped by God's mercies. Pray for all the affected families and, indeed, the entire Atyap in Zangon Kataf LG. Some of the images are too disturbing to share.