outreach report
STOP THE GENOCIDE: NEHEMIAH PROJECT UPDATE.
ATTACK ON WARKAN VILLAGE ZANGON LGC
Dear Partners, friends and associates
Yesterday night, Warkan village in ZANGON Kataf LGC, came under a barbaric siege, killing 9 people while others were severely injured with about 15 houses razed down with fire by Fulani militia. Sadly, the bodies of some of the victims have been burned beyond recognition. Like previous attacks, this is an unprovoked attack on innocent peaceful and a rural and an agrarian indigenous Christian community in Southern Kaduna. The village and the entire Southern Kaduna is mourning the barbaric massacre of our people
This is a clear campaign of calumny, a war of attrition and a total annihilation of indigenous peace loving Christians in Southern Kaduna.
YESTERDAY'S ATTACK AT KATSIT CLOSE TO KAFANCHAN
There was a report this week of barbaric attack that took place on 4th of July in the night at Katsit village near Kafanchan Southern Kaduna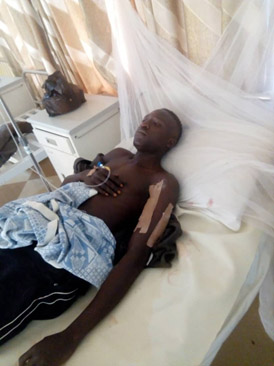 There were five 5 Casualties, 1 Mr. Dogara from Ungwan Zamini was reported dead, 3 sustained injuries, Mr. Allahbamu Yakubu from Ungwan Rana Kaninkon, Mr. ThankGod Dauda from Ungwan Zamini, Mr. Nathan Musa from Katsit and Miss Happiness a student of Baptist School of Health Kafanchan... two out of the four 4 are already referred to Jos Teaching Hospital…
The victims of the barbaric onslaught and pogrom are traumatised, destitute and despondent. The death toll is rising so is the number of IDPS. The survivors urgently need your help for medicine, food, shelter, clothes, beddings and security.